Smart tasbih counter Zikr ring
Smart tasbih Zikr ring counter
Product Item: Zikr1 lite
Screen: OLED display
Type: smart tasbih counter
Color: 5 colors for option
Material: zinc alloy
Ready in stock / Fast shipping / Factory price

| | |
| --- | --- |
| Brand: Iqibla | Model: Zikr1 lite |
| Bluetooth: Bluetooth 5.1 | weight: 11.7g |
| Battery capacity:40mAh | Screen: OLED,0.49inch, 72*40 |
| Size:22mm, 20mm, 18mm | Material: zinc alloy |
| Sensors: Vibration Motor | Button: 1 button |
| Theoretical working hours: up to 3 days in typical usage | Matching Systems: Android 5.1 or IOS 10.0 or later |
Firstly, the IQIBLA smart counter zikr ring has an integrated CNC button so that you can easily keep track of your daily Tasbih count all the time. Click the button to count and the Zikr1 Lite vibrates when the count reaches 33, 66, 99 or 100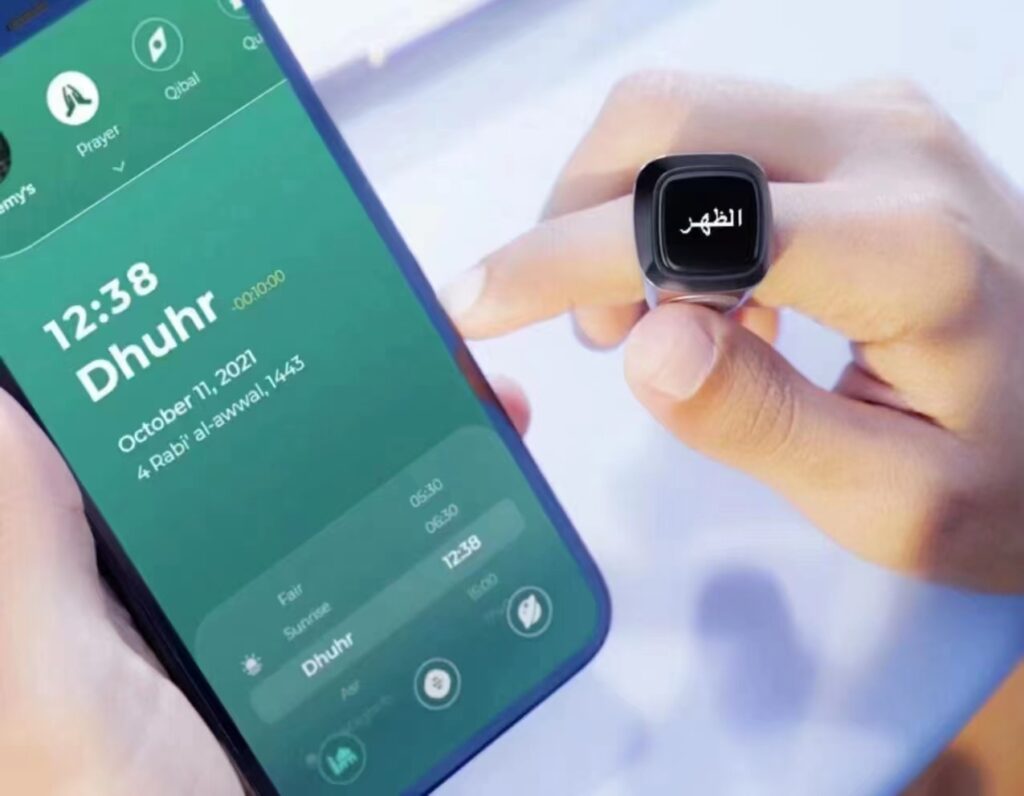 Secondly, it has a long-life battery. Zikr ring is equipped with a high-capacity battery for 3 days of normal use.
it comes with a very classic portable charging case in which the ring can be placed when not in use and recharged
by connecting it to an adapter or computer and power bank
In addition, it's made of Zinc alloy, only 11.7g. Zikr ring is available with 4 colors and weighs just 11.7g, making it
comfortable to wear, stylish and youthful. It would be a great gift for your Muslim friend.
IQibla (Smart Qibla) APP
built-in Bluetooth 5.1. Zikr1 lite can quickly connect to the IQibla app, get accurate Qibla direction and synchronize data
with your smartphone and Qibla watch.
The package including printed gift box, instrument, USB cable, charging case, zikr ring tasbih.
Beautiful and stylish packaging, it will be a great gift for your Muslim friend.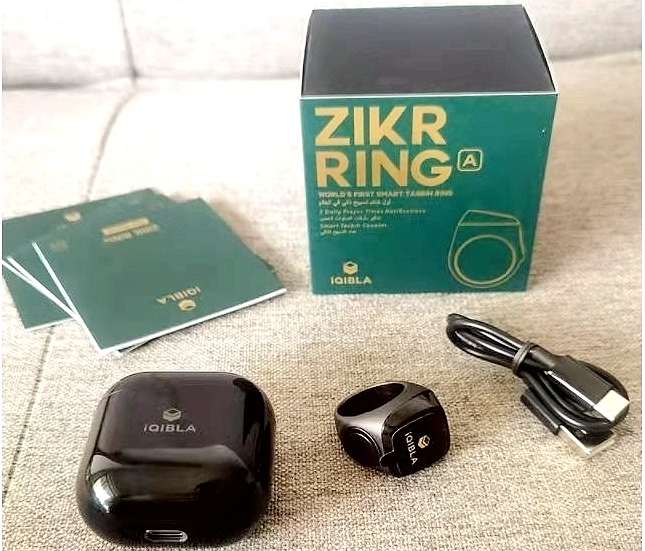 Today, tally counters are widely used in life.
For example, it is used for calculation in learning or as a timer for testing time in sports competitions and
more it will be used for more train or plane number statistics, hotel counting etc.
For some people, they use tally counter to release stress. Every time you press the button, it will count one time and you can
calm down yourself to relieve the pressure with regular meditation.
But the most used are religious prayers, which is one of the essential tools for prayers.
In order to adapt to different usages, we have also developed a variety of counters with different functions and shapes.
There are not only rosary beads counters and finger counters, also smart counters and mechanical counters. With us,
you can always find the one you need. For more information, please click below
First of all, we are a factory for wholesale, all goods are competitive price and good quality.
Many designs for options, you can purchase all designs you need from us, saving your time and cost.
Ready in stock, fast shipping and delivery
We have patents of all our designs with our brand, also support customization, to do you own brand.