Wholesale Ramadan prayer tasbih digital counter
Ramadan prayer tasbih digital counter
Brand: SXH 5136
Screen: LED light
Beep: Yes
Product Item: 2036SD/2036P
Type: Digital tally counter
Color: 13 colors for option
Usage: Muslim/Islamic prayer
Packing: Gift box
Ready in stock / Fast shipping / Factory price
In year of 2021, this tasbih digital counter was in the market, item No. is 2036SD/2036P
We have specially designed it for Muslim praying, tally 1 bead counts 1 time, user can relax their mind to enable it to count,
and never worrying about forgetting how many times was counted by your mind even if being bothered during prayer.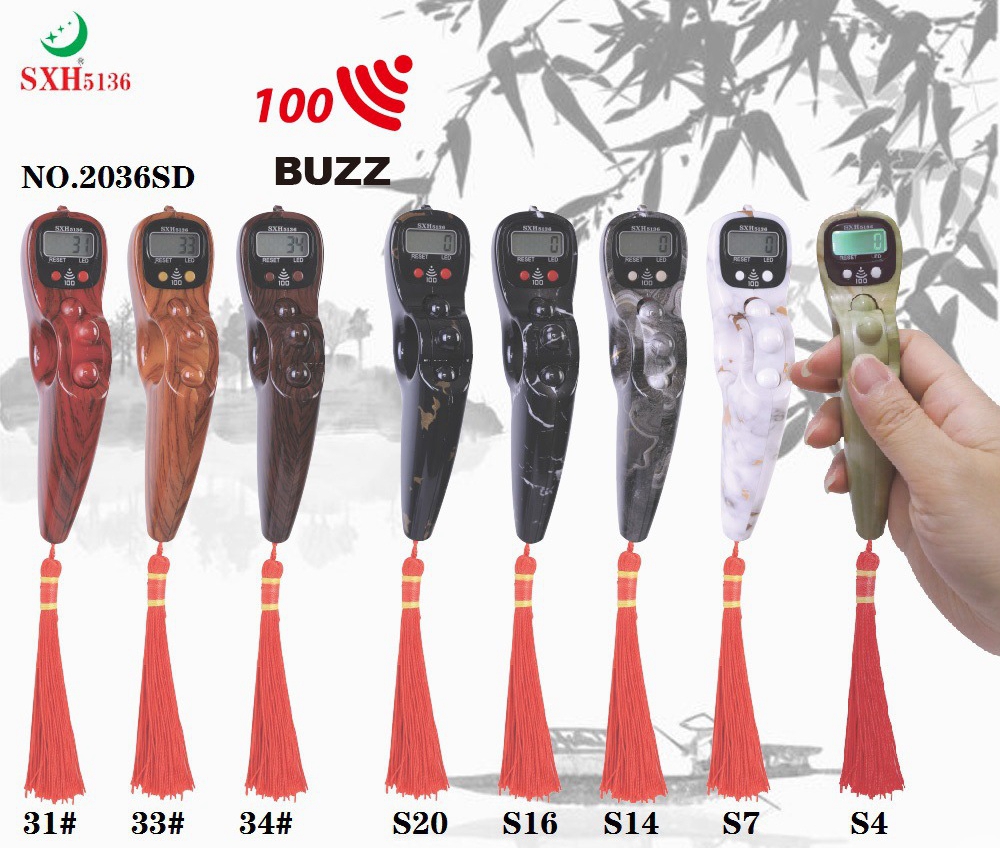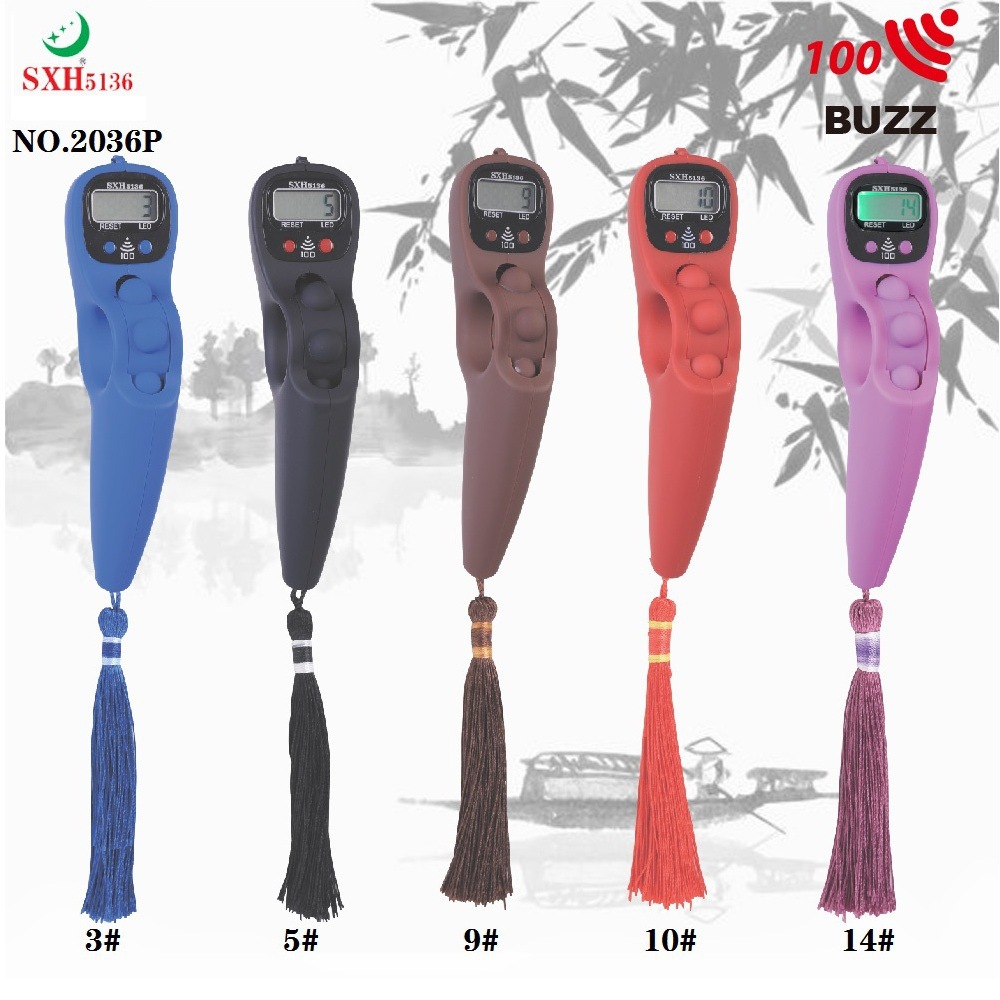 In addition, it comes with AG13 large capacity button battery, it is long life battery, suitable for daily using.
last but not least, it's portable to carry with the handle size, comes with nice blister gift box, it's a good option to give
friends or family as a gift.
The goods are ready in stock, it can be sent out from both Yiwu and Shenzhen warehouse, fast shipping and delivery to you.
ANY INTERESTS, CONTACT US NOW!
Product package: the digital LED tasbih counter packed with a printed gift box. The package including counter*1.
First of all, we are a factory for wholesale, all goods are competitive price and good quality.
Many designs for options, you can purchase all designs you need from us, saving your time and cost.
Ready in stock, fast shipping and delivery
We have patents of all our designs with our brand, also support customization, to do you own brand.
Today, tally counters are widely used in life.
For example, it is used for calculation in learning or as a timer for testing time in sports competitions and
more it will be used for more train or plane number statistics, hotel counting etc.
For some people, they use tally counter to release stress. Every time you press the button, it will count one time and you can
calm down yourself to relieve the pressure with regular meditation.
But the most used are religious prayers, which is one of the essential tools for prayers.
In order to adapt to different usages, we have also developed a variety of counters with different functions and shapes.
There are not only rosary beads counters and finger counters, also smart counters and mechanical counters. With us,
you can always find the one you need. For more information, please click below