Islamic finger Tasbih counter
Islamic finger Tasbih counter with beep
Product Item: 1051
Screen: LED light
Type: Beep finger tally counter
Color: over 10 colors for option
Usage: Muslim/Islamic prayer
Packing: Box/ card
Ready in stock / Fast shipping / Factory price

Firstly, the Islamic finger tasbih counter comes with Beep function which will remind you when 100, 200 etc.
Secondly, this counter has safe battery, it's equipped with button cell battery AG13 and there is MSDS certification for transportation.
Thirdly, the big LED screen enables you to read numbers in darkness, which brings you convenience when using.
And else, it has a soft finger belt, which is easy and comfortable to wear and handy when praying.
Finally, for the package, there are plastic gift box and paper card for options, over 10 colors for mixing.
So it can meet different packing demands. Above all, It would be a great gift for your Muslim friend.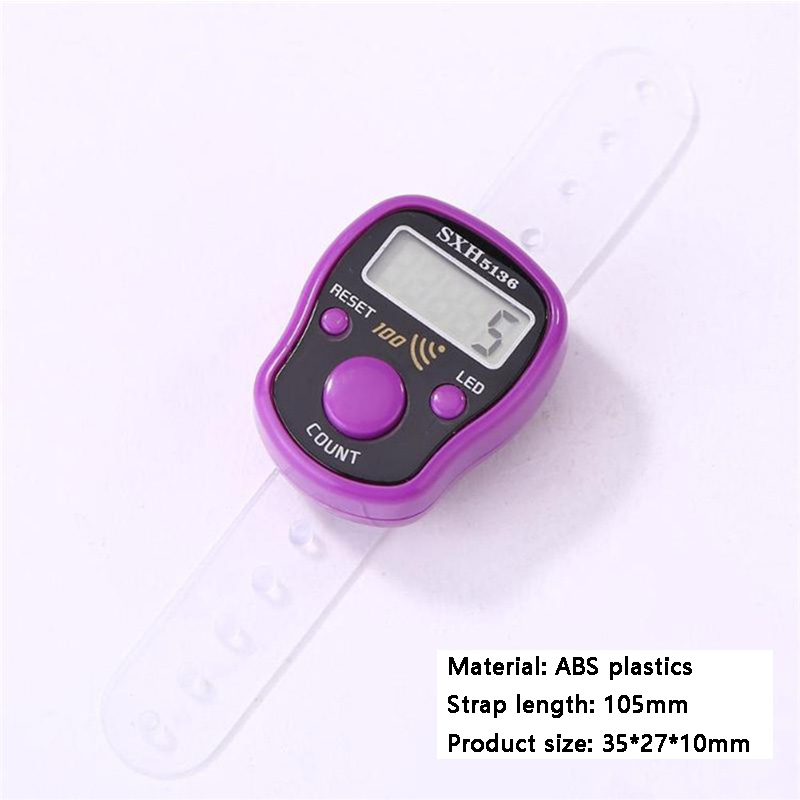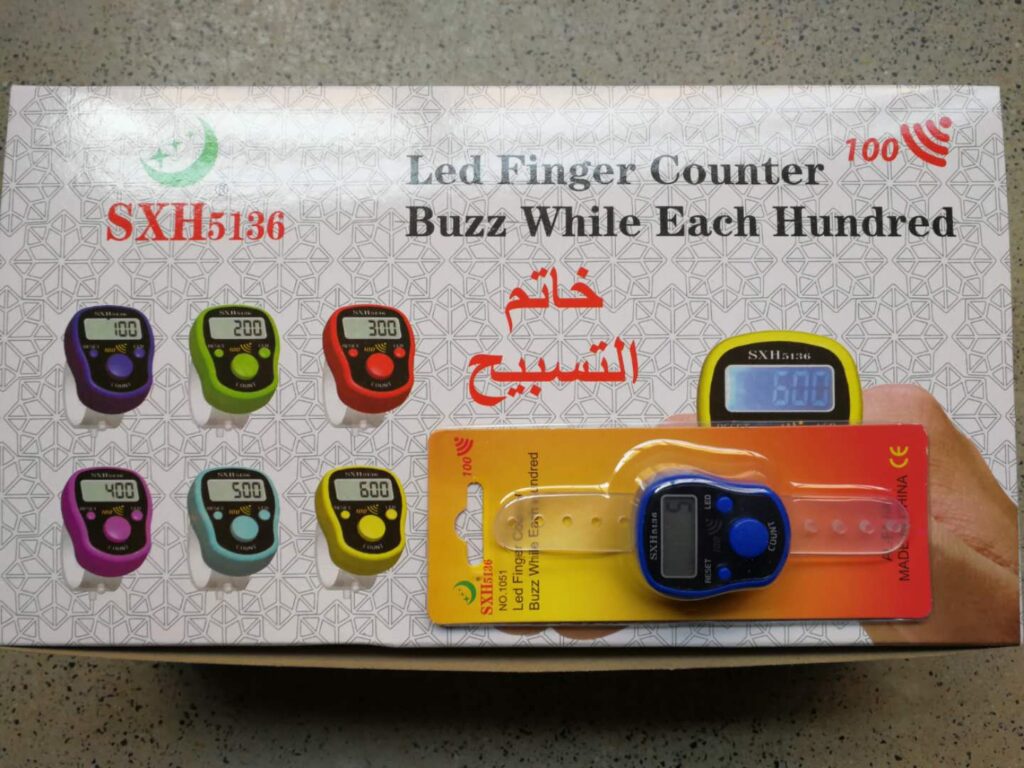 Today, tally counters are widely used in life.
For example, it is used for calculation in learning or as a timer for testing time in sports competitions and
more it will be used for more train or plane number statistics, hotel counting etc.
For some people, they use tally counter to release stress. Every time you press the button, it will count one time and you can
calm down yourself to relieve the pressure with regular meditation.
But the most used are religious prayers, which is one of the essential tools for prayers.
In order to adapt to different usages, we have also developed a variety of counters with different functions and shapes.
There are not only rosary beads counters and finger counters, also smart counters and mechanical counters. With us,
you can always find the one you need. For more information, please click below